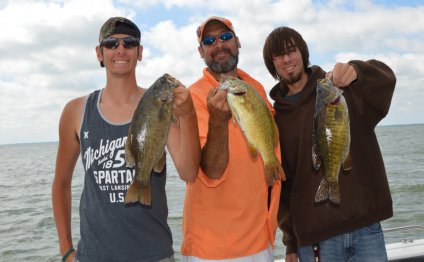 Walleye fishing Reports Lake Erie
Staff Reporter
Lake Erie fishing was good early this week, but rough conditions and heat held down the number of boats on the water the past couple of days. Inland waters are so warm that fishing can be difficult. Fish early or late, or even better, fish at night.
Walleye fishing has been slow on the New York side of the state line. But it is a better report in the North East area. Get into 110 feet to 115 feet of water and troll nightcrawler harnesses or deep-diving lures behind 10 colors of leadcore line. Add a couple ounces of lead if necessary. From North East to Shades Beach troll, or drift, either in depths of 90 feet to 100 feet, or from 45 feet to 63 feet. Walleye also have been holding tight to bottom along the Canadian line. West from the Peninsula, walleye have been hitting well in the trenches at about 70 feet. Some walleye also have been caught in shallower water, however these are mostly smaller walleye and many rough fish are in the mix.
Perch fishing picked up some out of North East Marina, Fish between McCords Point and the Greenfield at 60 feet. Bigger perch have been hitting outside the Mountain straight out from Shades Beach. From the Point to the Condos, start fishingbetween 50 feet and 62 feet. Launching from Walnut Creek Access, head to Godfrey Run, or farther west, and go to a depth of 50 feet to 55 feet.
Lake anglers can target steelhead now and have reasonably good optimism. Look for steelhead deep in the First Trench and Second Trench on the west side of Erie. Put some lures about 12 feet above bottom. Get outside the Mountain into depths of about 125 feet on the East Side.
For the most part fishing has been slow at Presque Isle Bay. However, some largemouth bass, sunfish, perch and largemouth bass have been caught from the East Pier and the West Pier. Rock bass, sunfish and an occasional perch have been hitting in Misery Bay.
Edinboro Lake anglers have been catching sunfish.
Fishing has been slow at Pymatuning Creek, except that channel catfish have been hitting well.
There are signs of improvement at Lake Wilhelm. Some very nice walleye were caught this week, some big largemouth bass were caught at the Stumps, and a few crappie and bluegill have been caught.
Walleye fishing has been excellent at Chautauqua Lake. Use lead core line to troll Hot N Tots, J13 blue/silver Rapalas or nightcrawler harness tight to bottom. Troll depths of 14 feet to 18 feet in the southern basin. Good walleye catches also are coming from the northern basin by vertical jigging. Muskie fishing has been fair to good. Troll weed lines in the northern end of the lake, or try for muskie suspended at 10 feet to 20 feet. Bluegill are hitting very well in the weed beds. Largemouth bass fishing also has been good.
CONTRIBUTORS:
Lake Erie Bait and Tackle, 317 Peninsula Drive, 790-5728
Elk Creek Sports Store, 10543 Old Lake Road, Lake City, 774-8755
Poor Richards Bait & Tackle, 6821 West Lake Road, 474-5623
Perch Pirate, foot of State Street, East Slip, 746-5809
Edward John Perch Fishing, East Canal Basin, State Street, 881-7611
East End Angler, 4702 East Lake Road, 898-3474
FishUSA.com, 6960 West Ridge Road, Fairview PA 16415, 800-922-1219
Edinboro Outdoors, 211 Mill Street, Edinboro, PA 16412; 814-734-4727
Poffs Place, Route 285 and Perry Drive, Espyville, PA 16424; 724-927-2462
Richters, 2936 Williams Field Road, Jamestown, PA; 724-932-5372
Hogans Hut, 3503 Old Bridge Road, Stowe, NY 14785, 716-789-2148
Source: www.goerie.com
Share this Post
Related posts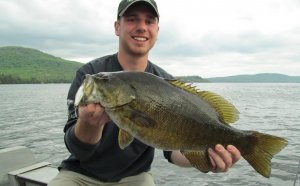 SEPTEMBER 25, 2023
Water lightly stained; 57–61 degrees; 0.55 high. Black bass are good on Texas rigged creature baits, weightless Senkos and…
Read More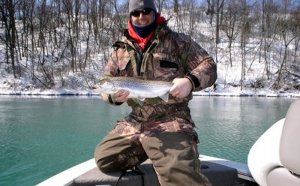 SEPTEMBER 25, 2023
Now offering perch trips in April & afternoon walleye trips Call for availability 716-837-5649 Lake Erie Fishing Smallmouth…
Read More