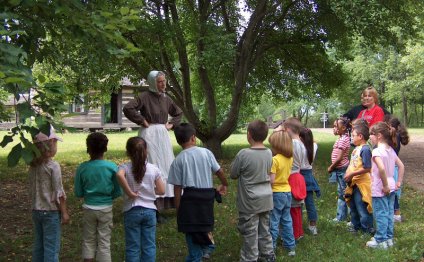 Lake County Parks Indiana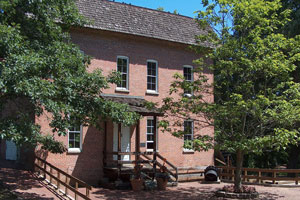 Deep River County Park Wood's Historic Grist Mill area: 9410 Old Lincoln Highway - Hobart, Indiana 46342
Park open 7 a.m. - dusk, all year round
Visitor Center General Store and Wood's Historic Grist Mill (May-Oct) 219-947-1958
Park maintenance 219-942-6710
Deep River County Park Big Maple Lake area: 7302 Ainsworth Road, Hobart, IN 46342
Deep River Waterpark: 9001 East U.S. Highway 30 (4.5 miles east of I-65 on Rt. 30)
Open Memorial Day through Labor Day (closed weekdays the end of August)
219-947-7850
Directions to Deep River County Park
For the park's historic area travel U.S. 30 to Grand Blvd (Rt. 51) then north to the first stop sign (Old Lincoln Highway). Turn right (east) onto Old Lincoln Highway then 2&1/2 miles to the park. Located at intersection of Old Lincoln Highway and (Lake and Porter) County Line Road.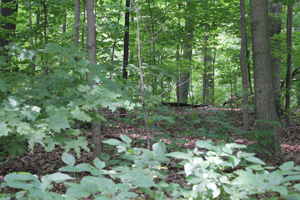 For Big Maple Lake area: From I-65 and Rt. 30 travel east about 4 miles to Grand Blvd (US 51) then north 1.2 miles to Ainsworth Road (just north of the train tracks) then east for ½ mile. Entrance is on the left.
GPS:
Deep River Wood's Grist Mill: 41.475944, -87.222285
Deep River County Line Road picnic area: 41.483097, -87.22008
Big Maple Lake area: 41.491101, -87.248872
Deep River Waterpark: 41.47063, -87.230138
At the mention of Lake County Indiana many think of the steel mills and sprawling refineries. But the landscape was far from that when John Wood first arrived in the county in 1835. Then the area was one of virgin forests, rolling prairies and impenetrable swamps. It was a far cry from the Massachusetts he had left. Lake County was still the American frontier, while the area around Danvers, MA, Wood's hometown, was developing into one of the nation's major industrial areas.
John Wood traveled back east for his family and upon his return to Lake County in 1837, built a simple up and down sawmill on the banks of Deep River. The following year he constructed a grist mill. These two operations represent the first industrial complex in Lake County. While there's a big difference between a simple sawmill and a roaring blast furnace, both represent the technology and industry of their respective times. And, they both accomplish the same task – taking raw materials and turning them into useful products on a large scale.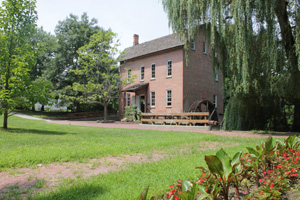 Today, Deep River County Park encompasses more than 1, 200 acres on both the south and north sides of U.S. Highway 30 about 4.5 miles east of Interstate 65 in Merrillville. Deep River Waterpark is located on the south area of the park site..
The historic area of the serene park stretches along the Deep River corridor for about four miles with trails beginning behind the Historic Wood's Grist Mill. The original wood frame structure was later rebuilt of brick in 1876 by Nathan Wood, John's son, as a custom flouring mill. That's the building you see today.
The Lake County Parks and Recreation Board acquired the site and renovated the mill, which was listed on the National Register of Historic Places on October 10, 1975. Renovated in 1976, Wood's Mill is surrounded by gardens, a wedding gazebo, a visitor center, and Grinder Field, home of the Deep River Grinders historic base ball team.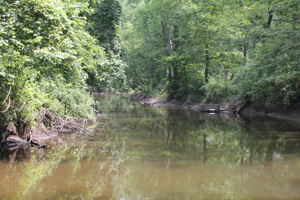 Wood's Grist Mill stands as a reminder of the great industrial strength of Northwest Indiana. Today corn meal is ground using the large mill stones from May through October (days and times vary).
Next door, the Deep River Visitor Center, housed in the remains of a 1904 church, offers a variety of specialty items and hand made crafts. Deep River's own pure maple syrup is available during Maple Syrup Time during the first of March each year.
The nature trails along the river connect the historic areas of the park with a picnic area on County Line Road and, further north, the sulky track area and across Ainsworth Road the overlook and Big Maple Lake. Many of these areas provide a picturesque view of woods and natural habitat.
Other Great Features of Deep River Park
Barbeque facilities
barrier free toilet
Children's summer programs
Cross country ski trails (no rentals)
Fishing (Indiana waters)
General Store (May-October)
Hayrides (tractor driven, September and October)
Hiking trails
Historical buildings
Horseback riding (no rentals and not in historic area)
Interpretative staff
Open play fields
Picnic shelters
Picnic tables
Playground
Recreational equipment rental
Sand vollyeball at Waterpark
Toilets (flush)
Toilets (pit)
Full service WATERPARK
Volleyball standards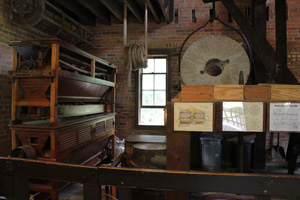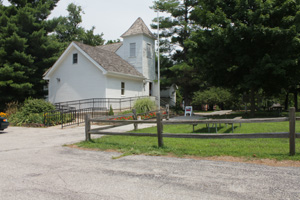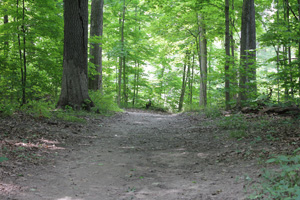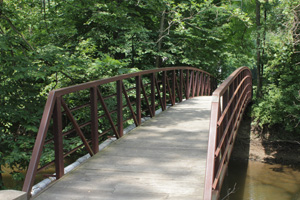 Source: www.lakecountyparks.com
Share this Post
Related posts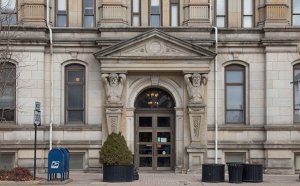 SEPTEMBER 25, 2023
Voter registration allows qualified voters to participate in the electoral process and exercise one of their most basic rights…
Read More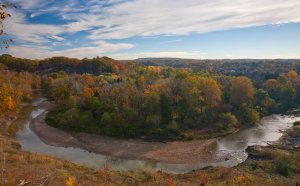 SEPTEMBER 25, 2023
CLEVELAND, Ohio - Cuyahoga County has the highest property tax rates in Ohio, but other large counties are not far behind…
Read More