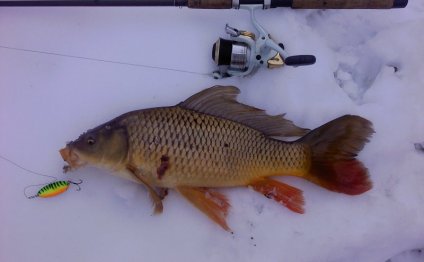 Central Ohio Fishing Reports
Deer Creek Lake (Madison, Fayette, Pickaway counties) – Saugeye is about the only game in town for anglers on Deer Creek at this time of year. Most catches have been in the 14-19-inch range coming on twister tails and jig heads. Some are tipping the set with minnows. Experienced anglers on Deer Creek are targeting the dam area.
Buckeye Lake (Fairfield, Licking, Perry counties) – Fishing is slow at this central Ohio lake. Some saugeyes and crappies were being caught near the state park office and Sellers Point where water remained open. Baits of choice were floating jigs tipped with minis and jerkbaits. At nearby Dillon Reservoir, anglers are reporting success catching channel catfish.
Clendening Lake (Harrison County) – Anglers were vertical jigging, bouncing their jigs tipped with minnows or nightcrawlers off the bottom for saugeyes. There isn't much angling pressure on the lake right now, however.
Piedmont Lake (Belmont, Harrison, Guernsey counties) – The saugeye bite was good for a while in February but on and off again skim ice and high winds cooled things off. Elsewhere in the region, anglers were catching smallmouth and saugeye in the Tuscarawas River from the Dover/New Philadelphia area all the way down to its junction with the Muskingum River.
Northwest Region
Grand Lake St. Marys (Mercer and Auglaize counties) – With spring-like temperatures into mid-February, anglers were pulling in good numbers of crappies but nothing of any size to report. The effective bait has been jigs tipped with minnows fished in three to six feet of water. The lake is mostly open water with some skim ice in some of the channels. That could change quickly with warming temperatures.
Indian Lake (Logan County) – Fishing has been spotty at Indian like it has at most places around the state. Saugeye anglers were producing fish on jerkbaits around the Moundwood area in mid-February, but cold weather moved back in, slowing angler success.
Northeast Region
Conneaut Creek (Ashtabula County) – High water levels turned off the steelhead bite in mid-February. Most rivers and streams where steelhead can typically be caught have high flows and are very turbid. Rain, snow, and high winds have stalled fishing. Good numbers of steelhead are well distributed throughout the rivers and small tributaries, but improved weather conditions are necessary before the bite will turn back on. Anglers were having good success with eggs, minnows, or jig and maggot combinations. Fly anglers were using streamer, stonefly, nymph, and egg patterns to get fish.
Mosquito Creek Lake (Trumbull County) – Patchy ice is covering much of Mosquito with mostly open water south of the spillway. Anglers will begin wading in about another month for walleyes when water temperatures warm a bit.
LaDue Reservoir, Punderson Lake (Geauga County) – Anglers were within a day or two of getting on the ice in mid-February before a drastic warm up and high winds foiled their plans. At LaDue, there had been some productive open-water angling for bluegills and crappies near the Ohio 44 bridge and some open-water spots under other bridges. Anglers were successful using minnows suspended under bobbers.
Southwest Region
Kiser Lake (Champaign County) – This lake, 12 miles west of Urbana, is a good spot to catch panfish in the winter and maybe even some catfish. Check back on this fishing report for updated ice conditions in the coming weeks.
East Fork Lake (Clermont County) – Jigs tipped with minnows fished deep in the lake have produced decent crappie numbers for some anglers. Slabs are being caught in 18-25-foot depths.
Paint Creek Lake (Highland and Ross counties – Anglers are reporting success catching crappies in both Paint Creek Lake and nearby Rocky Fork Lake. Saugeyes in the 22-24-inch range were being pulled from the Paint Creek spillway. Popular baits have been 1⁄16-ounce jigs tipped with minnows or curly worms in chartreuse glitter or white.
Rocky Fork Lake (Highland County) – The crappie bite at Rocky Fork has been steady with anglers catching fish near the restaurant and boat docks. Most fish have been in the seven- to nine-inch range, with some up to 11 inches. A few saugeyes are also being caught, up to 13 inches.
Southeast Region
Salt Fork Lake (Guernsey County) — Saugeyes up to 3 pounds were being caught in mid-February on blade baits such as Vib-Es.
Seneca Lake (Guernsey and Noble counties) – The saugeye bite on Seneca Lake is currently the best thing going in the area. Anglers are catching them around the dam area and on the deep, outside sections of the creek channel. Fishing close to large schools of shad seems to be crucial. Most saugeyes will be holding tight to the bottom, so try vertical jig blade baits, spoons, or a jig and minnow combination for best results.
Tycoon Lake (Gallia County) – Bass anglers who normally would be holed up until spring are testing the Tycoon Lake waters a bit earlier with the warmer weather. There is good potential for trophy bass but there have not yet been any reports of big ones being taken.
Dillon Lake (Muskingum County) – The usual wintertime fishing at the spillway on this Muskingum County lake is about the only thing going right now. Anglers are reporting catching a few crappies and bluegills on jig and minnow combinations. A few saugeyes, too, are being caught, according to angler reports.
Lake Erie Region
• The daily bag limit for yellow perch is 30 fish per angler in all Ohio waters of Lake Erie.
• The trout and salmon daily bag limit is two fish per angler. The minimum size limit is 12 inches.
• Black bass (largemouth and smallmouth bass): the daily bag limit is five fish per angler with a 14-inch minimum size limit.
Walleyes
Where: Recent weather has limited fishing opportunities on Lake Erie, although there have been some reports of walleyes being caught off Huron.
How: Most fish were caught by trolling with crankbaits.
As of Feb. 1, the Lake Erie water temperature was 38 off Toledo and 36 off Cleveland, according to the nearshore marine forecast.
In winter, highlight species targeted by anglers in Cleveland Metroparks include steelhead trout, stocked trout, and panfish. The Rocky River and other area streams are currently dropping in level and clearing, although more rain appears to be on the way in the coming days. Steelhead opportunities in the streams this weekend will depend on how much more rain is received.
If we receive minimal additional precipitation, the streams could be fishable over the weekend, so keep posted to the flow data for the latest trend. Keep in mind that smaller streams clear before the larger waters. In stained flows, it's hard to beat a nickel- to quarter-size brightly colored spawn sac, and a larger egg sucking leech fly offers good contrast in dirty water for fly fishers. Anglers can expect some fresh steelhead in the streams when stream conditions begin to clear.
What is the meaning of not detected in covid 19?
What are basic bmx tricks?
How to make healing potions skyrim?
What new tricks do old (and new) dogs need to know?
Who tips what?
How to use a lighter?
How to turn off tool tips in salt?
How to soften beef tips?
What does imk mean in texting?
College tips where to buy textbooks?
how do i equip the helper domo in roblox
What is the meaning of christmas in the bible?
What does milky white discharge mean?
What do temple headaches mean?
skype what is a helper
How do i restore my computer to an earlier date windows 10?
Which of these search engine tricks relies on metadata from the webpage?
How to do tricks with a fidget spinner?
how to run adm helper
How to upload songs to spotify?
Cooking tips with uncle rob how to cook a steak?
what is the function of a helper t cell
What does bbl mean on tiktok?
How to heal a bulging disc naturally?
What temperature does meatloaf need to be?
How to lower blood pressure instantly in an emergency?
What does two impeachments mean?
what goes with tuna helper
How to turn on noise cancelling on airpods?
What does atm mean?
how to download music with download helper
How to get dandruff out of your hair?
What is the meaning of lettuce?
How to connect iphone to tv wirelessly?
How to get rid of a blood blister?
What does sco mean?
How to get newborn to sleep in bassinet?
Tricks for when your dress pants are too tight around the waist?
What team does michael jordan own?
What teams are left in march madness?
Who says bitches aint shit but hoes and tricks?
which of the following is not a function of helper t cells?
How to build a dog house?
How to build a base in minecraft tips?
What are the chances of going to war with china?
Source: outdoornews.com
Share this Post
Related posts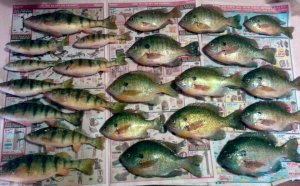 DECEMBER 08, 2023
The quaint city of Huron, Ohio, makes a productive location for catching fish in Lake Erie, one of the five Great Lakes…
Read More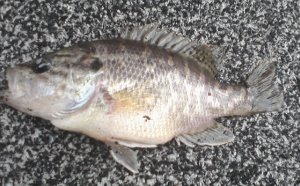 DECEMBER 08, 2023
Beaver Creek Reservoir (110 acres; Seneca County) – Catfish have been biting. Try using shrimp for bait. For large catfish…
Read More