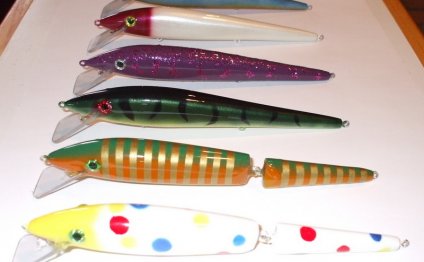 Lake Erie Walleye lures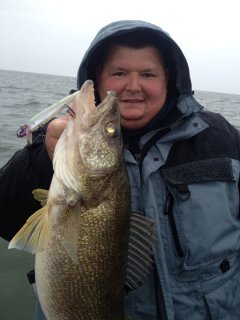 Charter captains on the Great Lakes don't waste much time testing every new lure that hits the market. They know the two or three best baits for trolling for walleyes and that's that. Don't even bring a new lure to the party.
So, when a lure crashes in from nowhere to enter the ranks of elite Lake Erie walleye baits, the old timers get a little upset. Solid belief systems are shaken. Old confidences are questioned.
It happened last fall in the Central Basin. The Smithwick Perfect 10 Rogue counted coup on walleye and topped the performance of every hardbait competitor, old and new.
"By season's end a lot of captains had all but abandoned the traditional trolling lures they've used for years, " says angler Matt Hougan.
Derby winner
If Hougan gets exuberant over the success of the Perfect 10, he has good reason. As a salesman for Smithwick, Cotton Cordell, Bomber and other fishing companies, he represented the companies as first-time sponsor for the Fall Brawl, a popular month-long walleye event in Erie's Central Basin, which stretches roughly from Huron to Cleveland.
Hougan fished the first evening of the 2013 Fall Brawl, and his boat captain rigged up with traditional Erie trolling lures. Hougan always finds this situation a little awkward, but captains use what has worked in the past and what they feel gives their anglers the best shot at catching big walleyes. After fishing for nearly an hour without a strike, however, he asked the captain if they could give "one of my baits" a chance.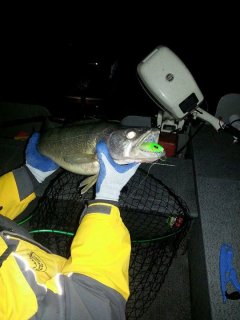 No doubt the crew expected Hougan to pull a Cordell Wally Diver or a bait from the Bomber Long A series from his bag. But the sight of several Smithwick Perfect 10 Rogues sparked another thought.
"I had brought them with me, but the truth is I hadn't fished a Perfect 10 yet, " recalls Hougan. "It was a 'bass bait' (that had gained some acclaim during the 2013 Bassmaster Classic). I didn't know if it would work, but I had a hunch it would."
Prior night patterns had found fish feeding in the upper third of the 30- to 38-foot water column. The captain set the bait exactly as he had the others, 10 to 15 feet behind a side-planer board.
He had barely set the rod in the holder when it buckled. Minutes later, a walleye weighing nearly seven pounds came over the gunwale.
The first fish proved to be no accident when they went to reset the line.
"Another fish took it before we could get the rod set, " says Hougan. "Immediately, everyone on board was asking if I had any more Perfect 10s."
He had a few customer samples, and each saw serious use that evening.
"There we were, cutting tags off and tying them on more rods, " he laughs, recalling how quickly the crew had volunteered to get his baits walleye-ready. "We had started out with all competitors' baits, but by the end of the night we were running all Perfect 10s."
Word spread through the tournament ranks that night, and it continued to spread. Within a couple of weeks, almost everyone Hougan talked to was pulling the new jerkbait.
Source: www.smithwicklures.com
Share this Post
Related posts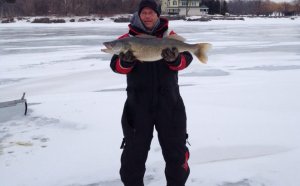 DECEMBER 08, 2023
It is sometimes mistaken for a pickerel. The walleye is at times referred to as the yellow walleye to differentiate it from…
Read More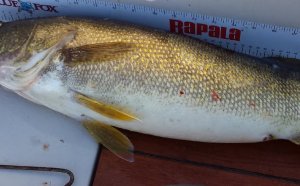 DECEMBER 08, 2023
MARBLEHEAD, Ohio - Fisheries Biologist Chris Vandergoot of the Ohio Division of Wildlife s Sandusky Fisheries Research Unit…
Read More