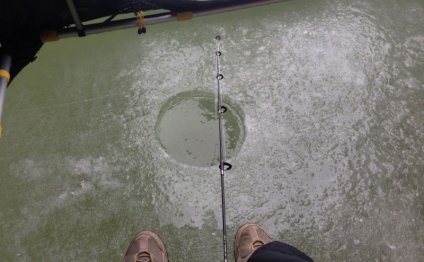 Fishing on Lake Erie
​The sure thing may very well be the best thing, but it's certainly not the only thing. Don't bother trying to decode that one, it's actually pretty straightforward. We're talking about Lake Erie's healthy population of largemouth bass.
Now, staving off the expected barrage of jeers from the smallmouth faithful, let's clarify something: No one's suggesting that the green fish can compete with the brownies in open tournament formats.
Rather, the largemouths inhabiting the pads, reeds, eel grass and riprap-lined canals in areas like the Sandusky-Port Clinton communities on Erie's southern shore offer an option – something all anglers can appreciate when the big winds blow.
Certainly, the big heads will never unseat smallies, in terms of popularity. But for those inclined to seek them—or those limited by Erie's occasionally temperamental nature – hugging the bank can yield impressive catches of one of the most underutilized Great Lakes resource.
"When local clubs hold largemouth tournaments out of the Port Clinton area, some of these guys will come in with 20-pound limits (5 fish), " says Capt. Kevin Swartz, a local walleye/smallmouth guide who's been known to dabble with the green fish.
During the recent Rayovac FLW Series Northern Division event out of Sandusky, Ohio, smallmouths predictably dominated. However, a few guys, including Florida pro Glenn Browne, brought in respectable largemouths.
Backing up a few steps, I spent the Wednesday prior to the event practicing with Joe Lucarelli, a bass pro from New Hampshire who struggled to find reliable smallmouth schools during the rough weather earlier in the week.
Committing his final day of practice to the protected harbors near the Marble Head area, Lucarelli worked the pads, reed edges and steep riprap banks with a frog, swim jig and crankbait and boated several largemouths big enough to make this southern boy take notice.
The point? Lake Erie won't yield its reputation as a smallmouth powerhouse anytime soon, but that's not the only game in town. When the brown fish are on, there's nothing better. These little hellions bite like beasts, pull like something twice their size and grab big air while doing their best to throw a hook.
Good stuff, for sure; but when a largemouth bass blows up on a topwater frog, or when you pitch a Texas-rigged bait into a lily pad field and your line jumps – that's pretty cool, too.
Source: www.outdoorlife.com
Share this Post
Related posts
SEPTEMBER 25, 2023
CLEVELAND, Ohio – When Labor Day rolls around, a Lake Erie fisherman s fancy often turns to schools of chunky yellow perch…
Read More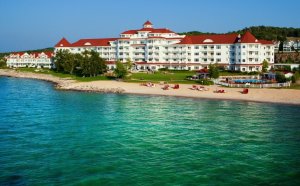 SEPTEMBER 25, 2023
Waking to another cloudless morning, you dive off your houseboat into the wild blue of Lake Powell in southern Utah. The…
Read More