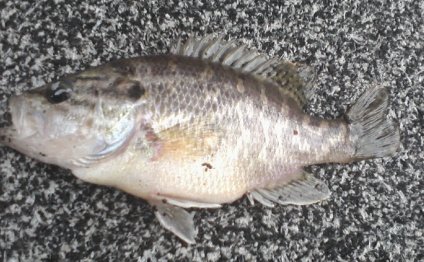 Southwest Ohio Fishing Reports
Beaver Creek Reservoir (110 acres; Seneca County) – Catfish have been biting. Try using shrimp for bait. For large catfish, try drift fishing or balloon fishing. Boats are allowed on the reservoir with electric motors only.
Sandusky River (Sandusky County) – White bass are biting in the Sandusky River near Fremont. Water is muddy, high, and swift, so try using tight lines similar to fishing for catfish, but with a shiner for bait tied above the sinker.
Scioto River (Hardin County) – Channel catfish have been biting on nightcrawlers. Access the river at the bridge at County Road 245.
Nettle Lake (115 acres; Williams County) – Anglers are taking good numbers of 9- to 13-inch crappies from the north bay of the lake. Anglers are fishing with minnows under a bobber on the outside edge of the expansive lily pad fields. Twister tail jigs have also been productive. There is a boat ramp at the southwest corner of the lake. Nettle Lake has no horsepower restrictions; however, there is a no-wake rule (power boaters must operate at idle speed) between the hours of 6 p.m. and 10 a.m. From 10 a.m. until 6 p.m., there are no speed restrictions for power boaters.
Resthaven Wildlife Area, (Erie County) – Resthaven Wildlife Area is just outside of Castalia on State Route 269. The area has 444 acres of water contained in 10 different ponds. Bluegill fishing is usually very good this time of year. Try casting waxworms, small jigs, and spinnerbaits throughout the pond edges. Ponds 7 and 8 should be doing the best right now. Pond 8 has a boat ramp and handicapped accessible fishing pier. Boats may be used on the other ponds; however, no ramps are available. Gasoline motors up to 9.9 horsepower may be used on all ponds.
Killdeer Plains Reservoir (Wyandot County) – Killdeer Reservoir features a newer floating boat ramp and 241 acres of fishable water. Smallmouth bass should be biting this month. Try fishing the rocks along the island and the south shore. Cast the shoreline using crayfish or leeches under a slip bobber, set just off the bottom. Also, try casting dark colored tube jigs or crankbaits along the shore. Crappies should also be biting right now. Try fishing the south shoreline using live minnows fished under a slip bobber, or 1⁄8-ounce jigs with a twister tail tipped with a minnow. There is a 10-horsepower limit on the reservoir.
Barton Lake (Williams County) – Barton Lake is on the St. Joseph River Wildlife Area, along County Road J, west of County Road 10, southwest of Montpelier. It is 19 acres in size and now is an excellent time to pursue crappies in the lake. Try fishing the inlet near the fishing access off of County Road J. Minnows fished under a slip bobber usually produce the best results. A ramp for small boats is available. There is a limit of 10 sunfish area wide, and only five bass, which must be 18 inches in length, may be kept.
Lost Creek Reservoir (Allen County) – This reservoir is on the east side of Lima, at the intersection of Reservoir and Roush roads. Anglers have been catching a mixed bag of saugeyes, crappies, rock bass, white bass, smallmouth and largemouth bass, and catfish. Try drifting or trolling worm harnesses and crankbaits. Anglers can also cast crankbaits from the shoreline. Anglers can use boats with electric motors; however, there is not boat ramp, so boats must be carried over the dike on the west side.
Muddy Creek (Sandusky County) – Catfish should be biting the next couple of months. Anglers can access the water at the State Route 53 bridge. The best successes have come from fishing chicken livers or cut bait tight-lined on the bottom.
Source: outdoornews.com
Share this Post
Related posts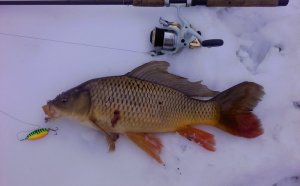 SEPTEMBER 25, 2023
Deer Creek Lake (Madison, Fayette, Pickaway counties) – Saugeye is about the only game in town for anglers on Deer Creek…
Read More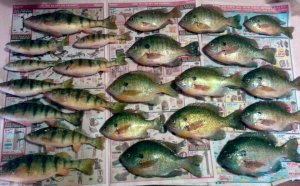 SEPTEMBER 25, 2023
The quaint city of Huron, Ohio, makes a productive location for catching fish in Lake Erie, one of the five Great Lakes…
Read More